By Mikael Blaisdell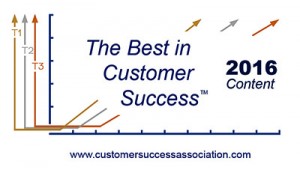 The Best In Customer Success 2016 award in the Content category goes to Guy Nirpaz, CEO of Totango, for his book:  Farm Don't Hunt: The Definitive Guide to Customer Success.
Farm Don't Hunt: The Definitive Guide to Customer Success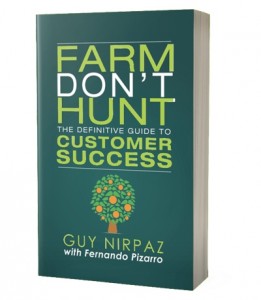 "Until recently, the prevailing perception of the customer relationship was most akin to a hunt.  Highly commissioned salespeople were incentivized to bring down large or numerous accounts. … The entire company as well as the sales staff was oriented around the sale, not the ongoing relationship."
When the profits-realization strategy of the technology industry —and not just the technology sector — was front-loaded to the moment of the initial sale, the way to win was the getting of as many new customers as possible. As Guy points out, those days have passed.  In the subscription / recurring revenue model of today, the sale is never final.  "Customers … are like plants that must be encouraged to take root and nurtured through their lifecycle, their yield gathered over time."
What does it mean to be the farmers of this new industry?  What will the fields, the portfolios of customers look like?  What is the Strategy, the Process, the People and the Technology of Customer Success that will be required for the new role to be effective?  Step by step, Guy takes the reader through the various aspects of the challenge.  How should the team and its role be defined?  Where is it to be active during the customer journey?  How does it align with other functional groups of the company?  What are the interactions with the customers?  Desired outcomes?
As more and more companies worldwide set out to create and improve their programs and teams for long-term profitability, Farm Don't Hunt is a working guidebook for every Sr Mgmt team and Customer Success executive.  What to do.  Why it matters,  How to measure it.  Action plans.  Baselines.  Success plays.  It's an indispensable consultant-in-a-book that will be tapped many times through the first couple of years of your customer success journey.
To Order: Farm Don't Hunt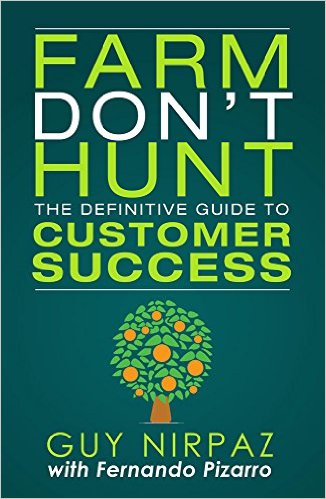 The book is available now in paperback and Kindle formats from Amazon and in iBooks.  Click the book image to order from Amazon.