Gainsight  is a Customer Success Management Solution Suite that enables companies to improve customer satisfaction, customer retention and to increase the revenue performance of the existing customer base.  The technology assists senior executives, customer success managers and marketing team to achieve their objectives for both the customer and the company.

Natero, Inc was founded on the principle that companies need to place actionable data directly in the hands of decision makers through simple and intuitive interfaces.  And nowhere is that more true than in the area of Customer Success.  The Natero Success Engine is the only Customer Success platform to merge machine learning for predicting behavior and big data customer analytics into a single product.  This next generation  solutions helps SaaS companies maximize customer lifetime value, while improving their products and processes to deliver an optimal customer experience.  We built it because we believe that customer success teams should spend their time focused on the customer, not on the technology required to do so.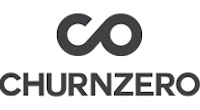 ChurnZero's real-time SaaS platform helps subscription businesses fight customer churn. Our platform is uniquely designed to integrate with CRM systems and tightly into an application or service. In doing so, ChurnZero (1) helps businesses understand how their customers use their product, (2) assesses their health and their likelihood to renew, and (3) gives the business the means to automate and personalize the customer experience through timely and relevant touchpoints, including right inside their application.  ChurnZero customers get instant ROI as their customer success managers are immediately more productive and better informed and their users get just-in-time service from the automated playbooks.
Strikedeck is a Customer Success automation platform that enables CSMs to manage their customer relationships. The Strikedeck solution enables churn prevention, upsells, and customer advocacy. They use machine learning and predictive analytics to bubble up insights and alerts about customer health, sentiment, and engagement.  Automated workflows proactively address issues and reduce potential churn, while playbooks standardize best practices across an organization with powerful execution scripts of tasks, notifications, and escalation.
Education Services Group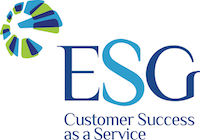 .  ESG is reshaping the old customer service paradigm to help companies define and achieve customer success. Our process-driven formula is built on unrivaled experience making our clients successful and helping our clients' customers realize maximum value by turning deep insights into successful customer lifecycle management strategies. From onboarding and awareness building through usage, value realization and advocacy, ESG delivers Customer Success as a Service, helping companies efficiently extend their customer coverage model with a pay-for-performance approach powered by people.

Salesmachine is the only Customer Success platform which combines ease of use, predictive technology and can be setup instantly (14 days free trial).  Trusted by more than 100 amazing companies and start-ups, Salesmachine monitors your customer activity to build a perfect customer success strategy!  Integrated with all the tools that you use (Intercom, Segment, Zapier, Mixpanel, Helpscout, Delighted…), we automatically build a 360 profile and analyze behavior to generate customer health score.  All teams Sales, Support, Execs can benefit the work done by customer success and get health signals alerts, tasks, notification directly in Salesforce, Slack or other CRM.  Finally, Salesmachine identifies who needs your attention in the customer journey and alerts you in real-time!