10 September:  12:00 – 7:00 PM
Registration Check-In and Conversation: 12:00 – 1:00
The Profitability Blueprint:

The Mission of Customer Success is to increase sustainable proven value for both the Customers and the Company.  While the majority of Customer Success groups have become directly involved with managing income streams and profitability over the past 5 years, there has been little real discussion to date about the issues of actually proving the sustainable value of Customer Success to either the Customers or to the Company.   It's time for that conversation to start. The 2019 Customer Success Standards Initiative Research survey asked: How many additional income channels does your company have beyond your primary product?  The next question is about an increasingly vital issue:  Which of the following income/revenue channels are either completely owned/managed by the Customer Success team, or the credit is shared between the CS team and other departments?
Questions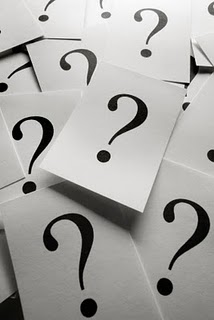 What does it mean for a Customer Success group to become a profit center?  What are the phases of the journey, and how should the change be managed?
Proving your value to the company in financial terms is vital, but that's only half of the challenge.  How will you work with the customers to show the sustainable proven value that they are receiving from their relationship with your company?
Making sure your executive team understands the positive impact your CS team has on sustainable profitability is critical.  What are the specific tactics and actions you can take to get the executive team to commit the time, budget, resources and internal alignment you need?
The Profitability Blueprint is the result of over 9 years of research conducted by The Customer Success Association and the expertise of people who have "been there and done that."  Join us in London to explore what the answers might look like in your company.
Sessions:  1 pm – 5 pm
Best Practices:  Uncovering the Hidden Financial Value of Indirect Benefits
When calculating the value returned by an initiative, CSMs and customer stakeholders will often differentiate between direct benefits – those that can be directly associated with a financial return – and indirect benefits – those that cannot be directly associated with a financial return, but which are nevertheless recognized as beneficial to the organization.
Whilst direct benefits are generally speaking relatively straightforward to calculate in terms of the financial value being returned, it is often far harder to do so for indirect benefits, since there is no simple calculation that can be made to show the financial return. This is a problem for CFOs and other budget holders and decision makers, since they may be asked to continue to invest money in an initiative for which the return on investment is only partially being accounted for.
In this session we will address the following topics related to uncovering the hidden value of indirect benefits:
The concept of direct and indirect benefits
What is "customer value" and why does it change for different situations?
Equating customer value to financial value
Relating indirect benefits to customer value
Measuring indirect benefits on a simple ratings scale to determine progress.
Rick Adams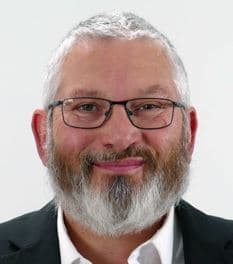 Rick Adams is an independent author, trainer and consultant, specializing in helping companies of all types and sizes deliver measurable business value for their customers. Adams has over 25 years' experience of helping companies to realize business success, including owning his own startup software-as-a-service business which he sold in 2012 to focus on writing, training and consulting.
Over the years, Adams has delivered training and consultancy to many hundreds of businesses and thousands of sales, technical and customer success professionals in over 30 countries across four continents. His recent work includes the development and delivery of a global certification program on customer success management for Cisco Systems Inc.
.
In addition to authoring many training manuals and presentations, he has written numerous technical articles for US-based and UK-based publications with worldwide distribution. His new book: Practical Customer Success Management: A best practice framework for rapid generation of customer success was published by Routledge in July 2019.
.
Adams is based in the rural west coast of Ireland where he lives with his two dogs Zeus and Terri. His current focus is on helping individuals and companies develop best practices in customer success management and in business outcomes focused selling.
.
Best Practices:  The Business Case for Customer Success
Customer Success groups can be created for a variety of reasons, including simple reaction to the threat of churn or because other companies are doing it, etc. Savvy CS execs know that it's vital for Senior Management to have a clear understanding of the role that the customer success team is to play. This session will discuss:
CS' role in the growth of the company
How Customer Success impacts company valuations
Product vs Service revenues
How CEOs and CFOs think
Building the business case
Impact of different Customer Success strategies
Building a Customer Success Business Model to guide planning
The presentation will include two financial models that participants can take away:
Business case modeling the impact on growth, revenue, profit and valuation
Customer Success business model to help CS execs develop a pro forma P&L for CS to aid in planning.
Dave Jackson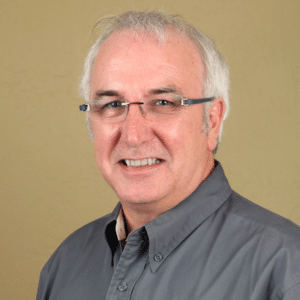 David is CEO of
TheCustomer.Co
, which helps companies profitably win, satisfy, retain and grow their chosen customers better than the competition. In 2000 David founded and was CEO of Clicktools, one of the UK's first SaaS companies. After leading the company through continuous organically funded growth and two liquidity transactions, he left in 2015.
.
David is a recognised expert in customer focused organisations. In 1995, David developed and was Lead Assessor for the Excellence in Customer Experience Awards and Accreditation programme, the UK's first awards to identify companies that excel in customer experience. More recently he has developed product-led customer success, an approach to delivering value to customers that is more scalable and delivers higher margins. In 2018, he was recognised as a 'Top 100 Customer Success Strategist."
.
Best Practices:  Demonstrating the Value of Customer Success
While some may feel that Customer Success shouldn't need to be justified, experienced CS execs know that it is important that all concerned fully understand the value of CS.
In this session, we will explore the need to demonstrate value and why and how we deliver this.  Topics covered will include:
Why there is a need to demonstrate value
To whom do we need to demonstrate this value.
Framework for demonstrating value:  Setting objectives, and Key Metrics
Measurement and Communication
Kellie Lucas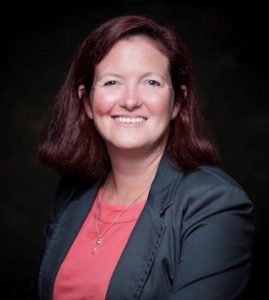 Kellie Lucas is founder of ForseLucas, the consultancy which coaches leaders and businesses through the pioneering challenges of maximising retention and growth through truly knowing and understanding their customers. She is a regular speaker at conferences, events and leadership coaching workshops.
She has had a successful career in Finance and IT; spending over 20 years consulting to enterprise businesses such as HSBC, Barclays, IBM, Deloitte and Vodafone. She is an NLP Master Practitioner providing leadership, coaching and mentoring in project and relationship management with a focus on Customer Success. She is also the author of the upcoming book, The Customer Success Pioneer.
Kellie also coaches in the third-sector with NGOs such as Challenging Heights and Move the World, extending the reach of her passion to help people achieve their dreams in truly life-changing ways.
.
Best Practices:  Driving Customer Success from Investment to Profitability and back
Start-ups must invest in Customer Success (CS) as in any other Cost Of Goods and Services (COGS).  Like Sales, Marketing or Engineering, CS is on the critical path between your Product and your Customers.  The closer the function to the critical path the greater it's impact on profitability. Diverse strategies exist for the transition of CS from investment to revenue stream, or COGS to Profit, driven by company strategies and market-shifts. In this recent and real-life interactive case-study which is still playing out, we will discuss:
Investing to build the CS organization, developing its competence and capability
Maturing and scaling to meet customer demands whilst learning and adjusting along the way
Building support for the CS "business" by extending its impact upstream, downstream and cross-functionally
The effects of acquisition and how to sustain the value of your teams through the turbulence
Matt Chalmers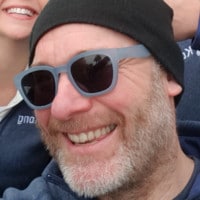 Matt has over 20 years experience delivering enterprise transformation programs and building Customer Success/Professional Services organisations in early-growth technology companies. With direct experience of IPO and acquisition cycles in Opcom Pty Ltd (acq. Carmen Systems), Jeppesen (acq. Boeing) and Apigee (acq. Google) Matt is now Senior Customer Success employee in Kong, founded 2017, the most widely adopted open-source Microservice API gateway.  He lives in Cambridge (UK) where he settled after an early career in science including a 3-year unbroken research posting in Antarctica.
.
Best Practices:  Balancing the Value and Cost of Tech-Touch Customer Success
As your business and your customer base grow, customer segmentation plays a critical role to ensure that you're delivering the right services and the right level of experience that your customers want and need. Tech-touch customer success using technology to drive more automation and self service has many benefits for the right type of customer and can help you scale more effectively.
We'll be looking in this session at number of areas including:
How to go about implementing a tech-touch customer success approach
Examples of how automation can be used effectively in customer success
An understanding of the value of tech-touch customer success, for our customers
Why it might not work for some customers and some companies
Jason Noble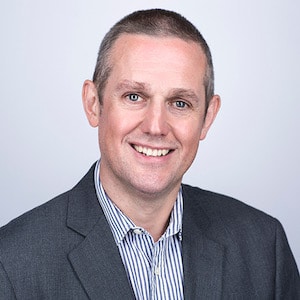 Jason is an established leader in both Customer Success and SaaS, with over 25 years global experience, working across customer success, service delivery, account management, customer support and professional services. He is currently the VP of Global Customer Success at Vinli, a US based automotive and connected cars technology company with headquarters in the heart of Downtown Dallas and European operations in London and Dublin.
He has held leadership roles with major global brands (including Sony and Reed Elsevier) and also worked with more niche technology startups and organisations, successfully building and leading global customer success programmes and operations.
He is a commercial customer success leader working at director and board level as the voice of the customer at the leadership table.
.
Reception: 5:00 – 7:00 pm
.
Customer SuccessCon London 2019
10 September —  12:30 – 7:00 PM