By Mikael Blaisdell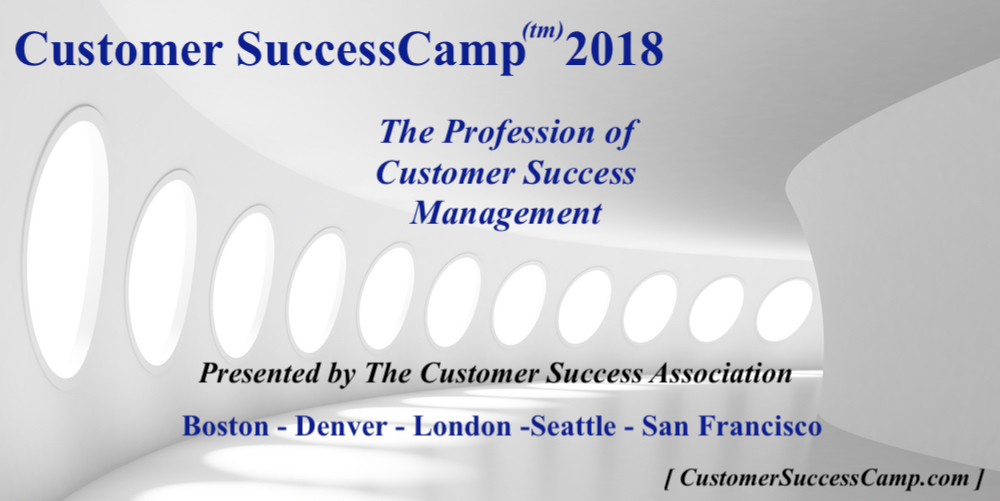 Customer SuccessCamp London 2018
Designed for practitioner Customer Success Managers, Customer SuccessCamp London 2018 will provide a mix of basic Customer Success professional knowledge and skills-based training, allowing participants to immediately improve how they work hands-on with customers to increase success.  The course includes access to 10 online training modules for a period of 90 days.  (See https://trituns.co/CSOnlineTraining for more information about the online coursework.)
Agenda:
The program will cover the following key topics:
.
The Mission of Customer Success:  Role, responsibilities, functions and realistic expectations for Customer Success in your organization.
What it takes to be a great Customer Success Manager: Skills and competencies that pave the way for maximum effectiveness
How to achieve impactful customer engagement: Techniques, tactics and best practices that move the needle and get your customers to recognize your incredible value.
(Registration is limited to 100 attendees to ensure maximum interactivity and optimized networking.)
Schedule:
08:15:  Check-in and Conversation
0900 – 12:00:  Program
Presenter: Jason Whitehead
Jason C. Whitehead is CEO of Tri Tuns.  Jason is a passionate thought leader in the field of Customer Success and software user adoption.  His 20+ years of experience leading technology implementation and adoption programs has given him the expertise to help organizations to overcome the largest challenge they face: getting people to use technology to deliver results.
Jason has a master's degree in information system from the London School of Economics, a master's degree in organization development  & strategic human resources from Johns Hopkins University and a bachelor's degree in Business Administration from George Washington University.