By: Danae MacLeod
API Support | Global CNP Payments Specialist at Spreedly
October 26th, 2017.  Copyright by the author.  Republished with permission.  Original publication link: https://www.linkedin.com/pulse/review-customer-successcon-seattle-2017-danae-macleod/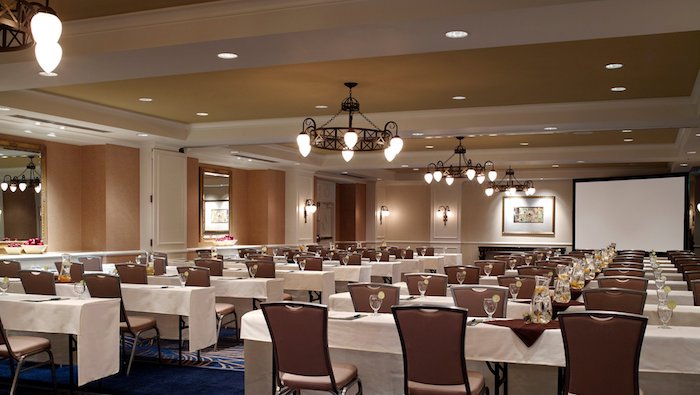 Normally, at Spreedly (where, blessedly, conference attending and all forms of professional development are both funded and encouraged!), we do internal write-ups on conferences so that others can see what we learned, but I wanted to publish this review on Customer SuccessCon in Seattle publicly, too. The conference website is, admittedly, not as flashy and sans-serif-y as the marketing sites for other flagship Support/Success events like [Totango's] Customer Success Summit and Gainsight's Pulse. I couldn't find many reviews from past attendees, either, so beyond knowing the location and the speaker list, I wasn't sure what to expect. I really enjoyed the conference, though, so I wanted to pay it forward and post a review of it in case doing so can help someone else make a decision on attending.
The first thing you might notice about Customer SuccessCon is that it's one day and limited to 100 attendees. While it might seem short, the length was one of my favorite things about it. I spoke with the Director of the Customer Success Association, Mikael Blaisdell, and he explained that the conference is designed to be one day because it makes the content and the networking more meaningful.
I can personally attest to the value of a shorter and smaller conference – the speakers I attended were highly effective communicators and presented content that I found incredibly useful (and still remember two weeks later). From a networking perspective, I was able to connect personally with a good number of attendees and spend some time with speakers 1:1, which is not something that happens easily at larger conferences. Out of the 100 spots available, almost all of the tickets were purchased and there were less than five no-shows, so there's plenty of opportunities to connect with someone right for you.
Another difference is that the content of Customer SuccessCon is not driven entirely by its sponsors. It's run by the Customer Success Association and the talks are all about the profession, not about selling you the latest Help Desk Holy Grail. It's great to hear about the latest and greatest SaaS products, but there's value in not being explicitly pitched to for hours on end.
I attended two different speaker sessions at Customer SuccessCon. The first talk was by Farkhanda Zhublawar from Apttus on training and developing the next wave of "rock star" Customer Success Managers. The other speaker session was by Mark Pecoraro from CS Leadership on building automation for Customer Success teams.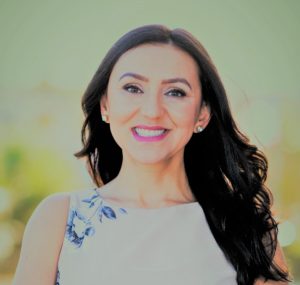 Farkhanda created an immersive onboarding program for new CSM hires at Apttus that includes videos, quizzes, and other interactive learning materials. She has over 10 years in the Success industry, and has a lot of sharp insights on the profession. Some takeaways I took from Farkhanda's talk.
Simplicity is key, especially when hiring and training. Distill your top qualities for a CSM down to a very short list, and build your onboarding around those key competencies. Apttus has three: Interpersonal skills, Information/Account Management, and being on the A-team (having those "it factor" elements like collaboration, accountability, and ownership).
Keep a short list of use cases for your product, and use those to segment out your customers within your CRM. For every customer you sign on to your service, figure out what they're looking to improve (KPI's) and have the CRM keep a close eye on those metrics.
If a CSM completes the onboarding process but seems to be regressing on the key concepts they learned, 1:1 retraining is the best step to take. It's less aggressive than placing that employee on a performance improvement plan (or equivalent) right away, and is ultimately more cost effective than hiring someone new.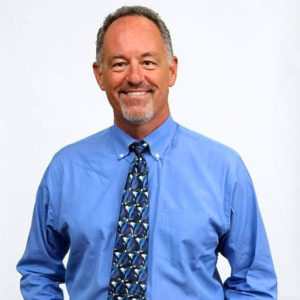 Mark's talk on automation was based off 20 years of experience in SaaS and overseeing implementations of Customer Success platforms from three different vendors. Here's what stuck with me from Mark's session:
Automation is a priority. The more customers you get, the more imperative it is that you start rolling it out. You probably cannot scale nurturing and onboarding support for 1,000 customers with a handful of CSM's, and you should consider an increasing number of ticket touches as a warning sign that your Success team needs some processes to be automated.
Collecting metrics is the first step to any automation process, and is great for convincing upper management to make changes if needed. Figure out what problems your business is trying to solve, and look for the data related to that issue. One of the most important metrics is churn – start by coming up with a list of 5-10 reasons why people leave your business, and have your CSM's write them down in your CRM every time a customer leaves.
There is a lot of data about your business within your reach. The challenge is how to derive actionable items from the data. If you're not sure where to start, check your community or your search logs. What are customers having trouble figuring out from your documentation? That's where you can start.
There were two other sessions at SuccessCon which all attendees sat in on – a keynote on the current state of Customer Success by Mikael Blaisdell and Ruben Rabago, and a session on how Customer Success leaders have dealt with the ambiguity of the profession featuring Mikael Blaisdell, Mark Pecoraro and Kia Puhm. Here's some highlights from those two larger sessions:
You probably need to be segmenting your customer base – and, no, "Lots of Money" vs "Some Money" is not a good enough way to segment them. Your CSM's need to be familiar with industry metrics, seasonal changes, and problems. You can't nurture effectively without that specialization.
Don't let CSM's be bandaids for product deficiencies. Loop in executive management and drive improvements where needed to keep your CSM's back to their core role. If you need to convince your management team, presenting data on how many customers are confused and how that effects the bottom line is a great start.
Create a Success organization that is backed by metrics. If you know what you are trying to accomplish, and you're tracking data to meet your goals, you will succeed as a Success team even if your product isn't the greatest. Pecoraro mentioned keeping a 99% customer satisfaction rate at a company that went under due to product deficiencies as proof to that point.
In all, I would definitely recommend attending Customer SuccessCon to anyone working in the field. It's a great first-time conference, too, given its focused size and manageable timespan. They have them all over – on the East/West Coast, in Europe, and in Seattle every year. If you get a chance to go to any of them, it's definitely worth the time and cost to take off work and travel.