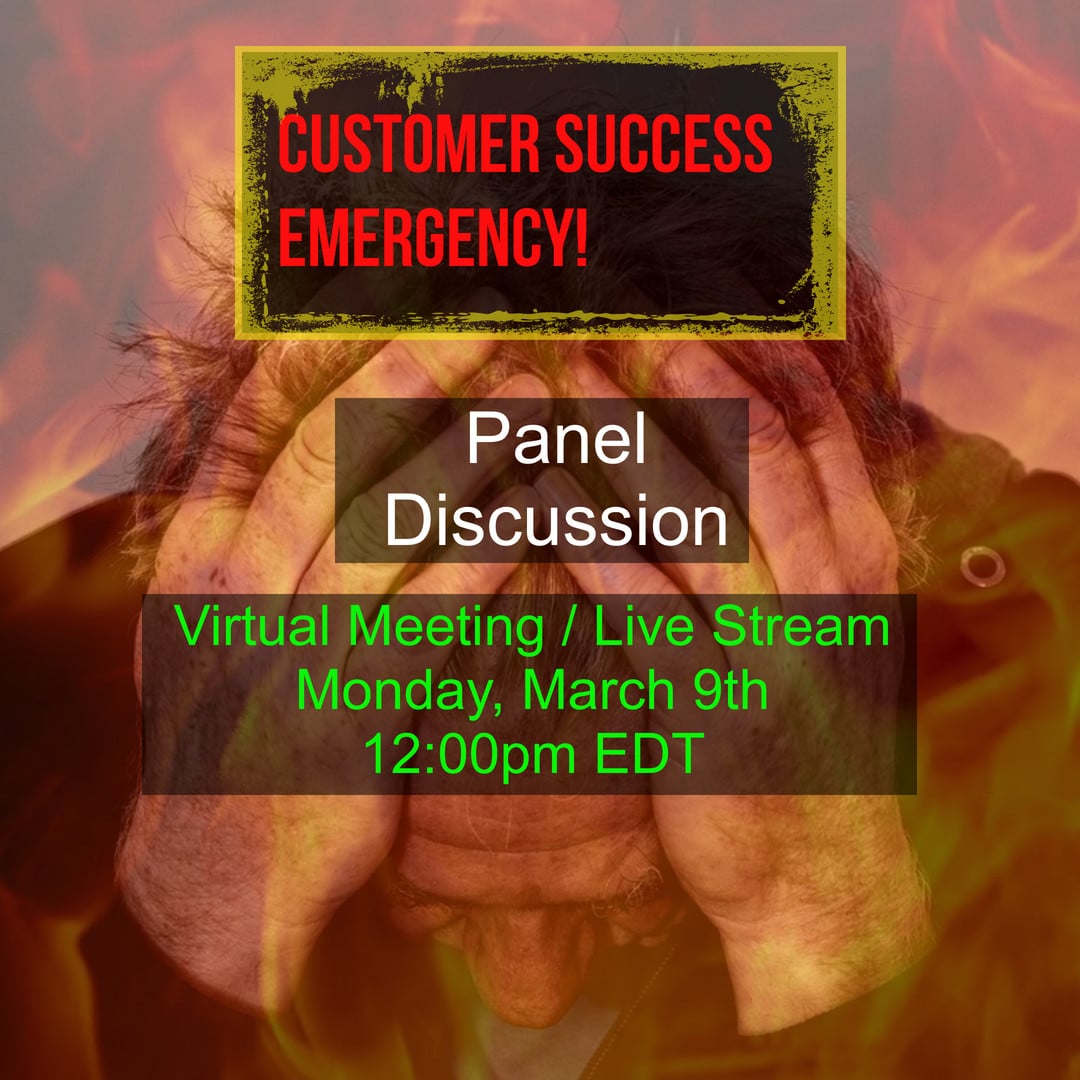 « All Events
Customer Success Emergency! How CS Must Assist Customers in Times of Crisis. (Coronavirus)
Monday, March 9th @ 12:00 pm

-

1:00 pm

EDT

Free
Is your CS team currently impacted by the Coronavirus?
Are your customers currently impacted by the Coronavirus?
Do you anticipate disruption to your business and need to take fast action?
This is not your typical webinar. This is a facilitated, interactive discussion intended to bring together customer success professionals for real-time brainstorming and knowledge sharing.
The intent of this session is to help you identify the needs and opportunities for how your customer success team can lead your organization in supporting customers during emergencies related to the Coronavirus. We will initiate a dialog to help people share ideas, experience, and information so they can take bold, swift action.
While the current need is to address the emergency due to the Coronavirus, the lessons learned can be applied to how customer success teams can handle any future emergency (floods, droughts, wildfires, terrorist attacks, etc).
This session will be recorded and the recording will quickly be made available for replay. If possible, we will also try to live-stream this session on YouTube.
Thanks to The Customer Success Association for publicizing the event. https://www.customersuccessassociation.com/