Customer Success Management Consultants
There are a variety of companies offering management consulting services for the design, building, interim management and/or assessment of company CSM teams and/or for recruiting CS leaders and practitioners.
If you are a consultant, trainer or recruiter offering services to the customer success community, please fully complete the application form found on this link.  (There is no charge for a basic listing, which consists of your company name and a link to the appropriate page of your website.)
https://www.surveymonkey.com/r/CSMC-Registry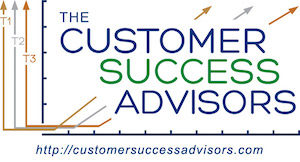 The Customer Success Advisors are a group of established independent consultants and firms with particular expertise in the profession and practice of Customer Success Management.  To be considered for inclusion in the Customer Success Advisors program, please complete the Registry application via the above link and then contact us for further details.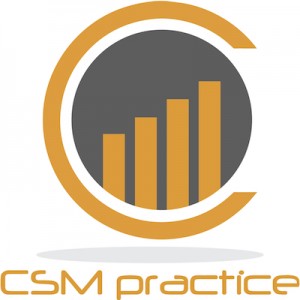 The CSM Practice offers high quality management consulting to companies that aspire for excellence in customer experience. Companies that are optimizing their customer success processes see an ongoing decrease in churn rate, an increase in customer references and an increase in customer satisfaction.  We offer consulting services in three areas:
Strategy: create, validate or optimize your customer success strategy based on best practices.
Workshops: We offer a series of onsite workshops for customer success teams, including a CSM Bootcamp (a certification program).
Technology: We offer Gainsight technology services, including packaged managed services, implementation services, optimization services or project management services to help you navigate your priorities during large Gainsight implementation projects.
Method Garage solves customer churn and onboarding problems for B2B technology companies. We move beyond the data to uncover what the journey looks like from your customers' perspective. Then, we help you fix it. Our approach is different.
+ We tie a portion of our fees to your retention results
+ We are human-centered and evidence driven – bringing design thinking and lean experimentation to customer success
+ We teach your team how to see the company and products through your customers' eyes
+ We look across product, service, sales and customer success silos – all touchpoints are in play
+ We deliver customer success playbooks that are easily operationalized into your systems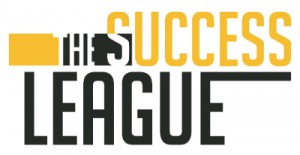 The Success League is a consulting firm that works with executives who want to unlock the retention and revenue a top performing customer success team will bring to their business.  We transform support into success by building the metrics, goals, processes and training that enable customer success teams to perform at their peak.
+  Planning & Metrics – be clear about what you want to build and measure.
+  Process Design – develop playbooks and tools to create an exceptional customer experience.
+  Training & Development – make sure your team knows how to build client relationships that drive retention and revenue.

DB Kay & Associates helps Customer Success teams share knowledge more effectively with each other and with customers.  CSMs will benefit from a knowledgebase containing the collective experience of their colleagues at their fingertips, enabling them to help customers.  Customers benefit with a Self-Success portal, empowering them with knowledge to help themselves.  DB Kay guides Success teams as they adopt KCS℠, the industry best practice for capturing, improving, and using knowledge with every customer interaction.  We also help Success teams with web portal design, customer experience journey mapping, and collaborating with colleagues throughout the Services organization.
Tri Tuns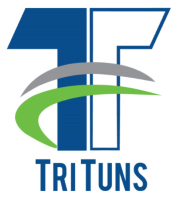 Consultants, experts in customer success and accelerated software adoption, have delivered superior consulting and training since 2006. We help you quickly develop your customer success (CS) program.  We offer:
+  Adopttec (Online Customer Success Training & Playbook): Adopttec is a customer success training and action playbook that provides your team the knowledge and time-saving tools and processes they need to help customers rapidly adopt your software.
+ Consulting: Let us help create your CS strategy, build playbooks, develop your program, and optimize your CS operations.
+ Training: Give your CS team, executives, and sales reps the CS skills they need.
CSLeadership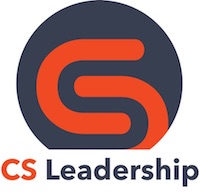 offers data-driven customer success management consulting to assist CEO's and Senior Executives to build and/or enhance their Customer Success capabilities.   Ensure you have a robust underlying infrastructure in place to meet strategic business objectives, resulting in the ability to scale in a quality, consistent and efficient manner.  A real-time, 360° view of your customers results in a capability to accurately manage successful customer retention and expansion initiatives.
Analysis & Planning:  *Readiness Analysis – Strategy, People, Process and Automation.  *Key KPIs, for churn & remediation plans.  *Customer Lifecycle definition, Health frameworks and technology evaluation
Action & Results:  *VP/Director CS mentoring & coaching, Interim executive Management.  *CSM workflow automation, Early warning systems, playbook definition. *Building, training and mentoring teams.
The Customer Success Consultants Registry  [10/13/2017]


The story you tell to keep your top customers isn't the same story you told to acquire them in the first place—nor should it be. Corporate Visions, a marketing and sales messaging, content and skills training company, understands that one-size-fits-all messaging doesn't work for the modern customer lifecycle, of which customer success teams are now an integral part.  Backed by original research rooted in decision science, Corporate Visions helps companies tell the best story for each key moment of the customer journey. We'll help you:
*Break the 'status quo barrier' and differentiate.
*Make a business case to justify executive decisions.
*Maximize deal profitability and customer lifetime value.
See also: