Rocketlane is a purpose-built customer onboarding platform that helps customer success and onboarding teams to:  *Hit their project goals  *Shorten time-to-value  *Deliver a 5-star customer experience.  Rocketlane uniquely combines project management, live document collaboration, and communication capabilities into one tightly-knit experience. The platform helps you impress your customers, hold them accountable in the journey, create comprehensive and repeatable playbooks, get on-demand visibility into onboarding status and customer sentiments, and increase the productivity of your implementation teams.   Setting your customers up for success starts with Rocketlane.  To give it a spin or book a demo, visit Rocketlane.
.
Freshsuccess is Customer Success Management software that helps CSMs monitor customer health, proactively address risks, and streamline customer workflows and reporting.  Freshsuccess combines a powerful customer data platform with an intuitive user interface that's easy to use. CSMs gain more visibility into their accounts while alerts and health scoring identify potential churn, advocates, or expansion opportunities. Productivity features help Customer Success teams standardize customer journeys, automate touchpoints, and manage all of their customer-related tasks in one place..
.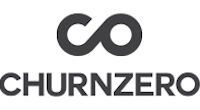 ChurnZero's real-time SaaS platform helps subscription businesses fight customer churn. Our platform is uniquely designed to integrate with CRM systems and tightly into an application or service. In doing so, ChurnZero (1) helps businesses understand how their customers use their product, (2) assesses their health and their likelihood to renew, and (3) gives the business the means to automate and personalize the customer experience through timely and relevant touchpoints, including right inside their application.  ChurnZero customers get instant ROI as their customer success managers are immediately more productive and better informed and their users get just-in-time service from the automated playbooks.
.
With increasing revenue as its primary focus, TeamSuccess boldly repositions customer success software in the industry. TeamSuccess allows teams to easily monitor, automate, and streamline the customer lifecycle, creating more upsell opportunities, reducing the risk of churn, and ensuring that as customer relation­ships grow, so do contributions to the bottom line. TeamSuccess is the new customer success solution by TeamSupport, a post-sale customer support software company built specifically for the unique needs of  technology-enabled companies.
The TeamSupport suite of solutions includes TeamSupport, a leading support solution that helps solve for sophisticated client needs and fuels successful client interactions; TeamInsights, a customizable reporting and analytics dashboard; and now TeamSuccess, the first solution to fully realize the revenue potential of customer success.