Customer Success Research
Customer Success Research
The profession and practices of Customer Success Management are rapidly evolving as an ever wider range of companies set up their own teams worldwide.  The role that was once primarily found in the SaaS/Cloud B2B sector has expanded far beyond to any company whose business model depends upon customer relationship retention and expansion.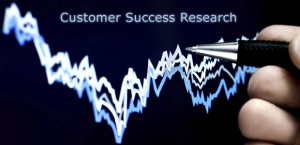 The first formal research into what subscription-model companies were doing organizationally about customer retention was begun in 2009. A follow up series of research surveys was opened in 2010 and 2011. In late 2012, the first specific inquiry on The State of Customer Success was conducted via an extensive online survey and follow-up interviews.
More focused research was done in 2014, 2015, 2016 and in 2017 on how companies were defining their customer success strategies and efforts, the process/workflow of their CS teams and on the state of their Customer Success Technology Suites.
Now conducted by the Customer Success Association as part of its Customer Success Standards Initiative, the research continues with the 2018 survey instrument.
Customer Success Research 2018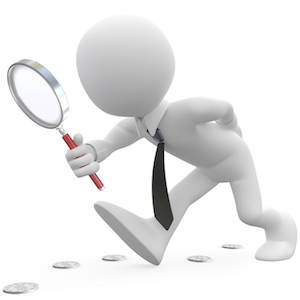 For 2018, the ninth year of the ongoing Customer Success Research program, we're going to be looking at differences in practices between teams in the US and those in other countries.
One of the key trends is the relationship of the CS teams and money.  In the beginning of the formal research effort in 2009 and informally before, there were no customer success groups who reported having any direct connection to either owned or shared income streams.  By 2017, about 50% of survey respondents reported having such revenue connections.  How much has this trend increased since?  How far has it spread throughout the global CS community?
How do companies segment their customers?  Where does the CS team first significantly engage with the customers?  With which internal departments does the CS team regularly work and exchange data?  What percentage of CS teams have access to appropriate technology for managing their operations and the team?  Where does the CS organization reside in the overall company organizational chart?
The answers to these and other questions will be presented and discussed at the Customer SuccessCon events in Boston, Denver, London, Seattle and Oakland.
More Research
Have you retained a Customer Success Consultant?
If you have retained a consultant to assist you with any aspect of  designing, building or optimizing your Customer Success team or operations, please take a moment to describe the engagement and the results.  If you haven't yet retained a consultant, what services would you like to see available?  (Note: This is not a prospecting scheme — we're looking for insight as to what services are currently on offer, the results, and what resources companies might need in the future.)
Privacy Policy
The data generated from the CSSI Research will be used to develop the initial specification of the Customer Success Standards, and used to prepare the plenary presentations delivered at the Customer SuccessCon events.  It will also be presented as Briefings done for individual companies and groups..  While full identification is requested (though not required) from all survey participants to assure accurate data, neither your identity nor your specific answers will ever be shared with anyone under any circumstances; only aggregate data will be used for reporting.
For more information about The Customer Success Standards Initiative, visit:
http://customersuccessstandards.com