If your career path is in leadership of Customer Success groups, there is certainly no shortage of open positions to review.  But if you want to succeed, to find a company and job where you can fully develop yourself and your profession, you'll need to take great care in the search.  What will be the value to anyone if you end up with the title and no resources with which to build and develop a truly effective team?  Due diligence for Customer Success group executives is vital.  The crucial first step is to be very clear on why the company is advertising for a CS executive.  Next, is the rest of the picture consistent?  Are the title, reporting structure, compensation, authorities, scope, and performance metrics in clear alignment?  If not, beware!
Motivations Matter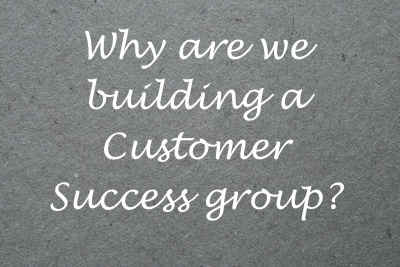 There can be many drivers for the decision by a company to begin a Customer Success initiative.  The motivations matter a great deal in the scope, authorities and compensation of the executive leadership position.  Here are some of the common scenarios behind the glittering job announcement or the recruiter's siren song — and the probable outcomes.
"Fear of Missing Out (FOMO)" or "Our competitor has a Customer Success group so we should too."  This is a very common situation, wherein the CEO or the C-Suite notices that other companies in their market sector, especially competitors, have Vice Presidents, Directors, Heads of, and/or Managers of Customer Success groups in their organizational line-ups.   The obvious pitfall in this scenario, for both the company and any CS exec unwise enough to take the offered position at face value is that Senior Management has simply not done their homework as to what Customer Success is or what results it should produce for their company.  When the new exec asks about budget for headcount, training, and for implementing an effective CS technology suite, the response will almost certainly be negative.  Or the CS exec may ask for the authority to review the Sales pipeline to slow or stop the flow of inappropriate deals as the most effective path to increasing customer retention — and will be either disregarded, denied or laughed-at.
"Our VC masters, or a Consultant they brought in, (ordered) recommended  the creation of a CS group."  This scenario also has the problem that Senior Management is not prepared for the realities of establishing an effective group.  They will create the title as requested, but will not fully understand how the role truly fits into their overall corporate strategy and therefore will have no basis for determining staffing or budget for the team.  A variation of this scenario is when the company is about to go out for another round of investor funding, and the Senior Management team knows that they won't be invited to present their proposal if their organizational chart does have a team clearly dedicated to customer retention.
"The CEO 'got religion' and wants a Customer Success group."  In this case, the CEO (or other C-level exec) may have a vision of what CS could be, but can/will they get buy-in from the other members of the C-Suite?  If not, the incoming Customer Success executive is in for a potentially rough ride as they try to get the resources and time that will be needed to do the job properly.
The Hunt Begins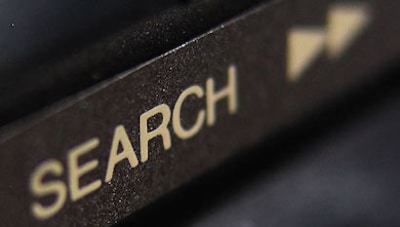 The decision has been made, and now the hunt for a candidate begins.  The all too common procedure in this scenario is to hire a Customer Success exec from outside and then assign them to build the company's CS team from scratch.  Someone in HR typically goes out to LinkedIn or other source and simply copies another company's job description, changes a few words, gets approval, and then publishes it as their own.
There are a couple of likely outcomes from this procedure.  The first is that the incoming CS executive will find out that they have essentially been lied-to, that the promised authorities and scope of the position as described are not going to be actually given.  This will usually result in the CS exec moving on within a short period of time.
The second outcome can be that Senior Management will come to realize something of the true nature of Customer Success and its potential for their company — and find that the person they hired to build the team isn't up to what they now know they need.
There is no hard data on the turnover rate in Customer Success executive positions.  Estimates, however, put the rate well above 60% within 18-24 months.  To make the picture even worse, it's not uncommon to find companies simply repeating the errors in the above process two or three times over.
Title and Reporting
If the offered CS position is not equal in standing with the Sales leader in terms of title and reporting structure, that's a clear sign that the company considers Customer Success as being of lesser importance. If the Sales exec reports direct to the CEO and carries a VP or SVP title, then so should the senior Customer Success executive.  In companies that have established a Chief Revenue Officer position, both Sales and Customer Success should report to the CRO and have the same level of title.  If, however, there is no VP of Sales and the senior CS exec is either to report to the CRO or to another VP instead of direct to the CEO, that's a strong indicator that you should look elsewhere.
Companies will sometimes offer the title of "Head of Customer Success" with the promise that "if things work out, you'll be promoted to Director or to VP."  If you encounter this, t's wise to get the company to clearly define the meaning of "if things work out."  What "things?" By when?  Be sure to get the specifications added to the offer letter.
Scope and Authorities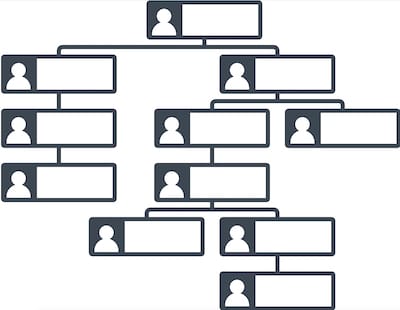 At a bare minimum, your CS organization should include ownership of the Customer Support group.  You should also own Training from the outset.  Implementation/Customization is another prime component that should be under you.  The advantages of having these teams included in the CS org is that it's the best way to keep all of the pieces in alignment along the customer journey, and to ensure that all data is being properly gathered and used.
Most Customer Success groups in software companies have a clear connection to either "owned" or "shared" revenue streams, and this will be increasingly vital to not only establish but also to fully develop.  This includes ownership of renewals, up-sells and cross-sells.  If you aren't already fluent in the "language of profitability," you need to add that skill as quickly as possible if you want to fully develop your team and your own career.  You need to be presenting to the CFO and to the Board of Directors about the role and contribution to corporate revenues and profitability being made by your team — and they definitely want that conversation to be in solid monetary terms.
Not very many years ago, the point of engagement of the CS team with the customers was after go-live.  This has been steadily changing so that today, most CS groups are fully engaged when the contract is signed.  My strong recommendation is that you engage earlier, during the prospect qualification phase, by providing Sales Engineering services to Sales.  Not only does that give you an early look at the "fit" of the prospect for your company, it also means that you can be gathering the vital customer data yourself rather than relying on Sales to give it to you later.
Internally, you'll need to engage with Marketing / Product Marketing, Sales and Dev/Engineering (for software companies).  Before you take the job, try to get a good look at how these other groups and their leaders view the role of Customer Success.
Performance Metrics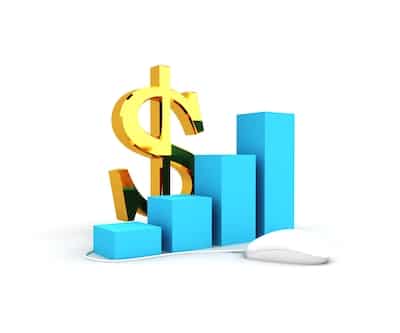 Unfortunately, too many companies think that the prime metrics for evaluating the CS group's performance as a team are customer satisfaction / NPS scores, overall logo retention and user adoption rate.  If that's true of the company you are thinking of joining, you probably should think again.  Such metric indicate a limited view of what Customer Success is and should be, and it can be very difficult to get past reliance on such metrics.
Ideally, your team's performance should be measured in terms of attributable contribution to revenues and profitability and as a full P&L entity.  Another significant metric should be progress against individual customer success plans with your customers, wherein you can show how much your team has increased the customers' ROI.
CSAT and NPS and general process metrics have their uses.  But the real score in business is expressed in money.
Compensation
There should be a good connection between your compensation and the amount of income you're managing for the company.  In a subscription business, as time goes on, the ongoing income from the established base of customers will be far greater than what the company gets from new customers.   That reality needs to be reflected in your compensation.
Resources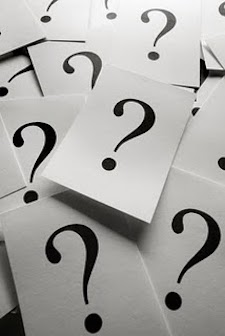 In The Customer Success Library, there are four resources that were developed for companies starting out to design and build CS teams.  Collectively, they form a bank of questions regarding everything that needs to be considered in the design and implementation process.  An adaptation specifically for use by Customer Success executives in their job search is being developed, but the current version can serve that need now with a little thought.  The 4 resources are available to Executive Members or higher.  To view them, upgrade your membership if needed ($95 yearly) or log in if you are already at that level.
The Questions of Customer Success are divided into four categories:  Strategy, Process, People, and Technology.  The last one, Technology, was used to develop the Customer Success TechMap page, which is open to Associate/free members.