Customer Success Training
Customer Success Training
Training for Customer Success Leaders and Managers
There are a growing number of companies who offer Customer Success training services for CS teams, leaders and customer-facing practitioners.  If you offer this type of training, and wish to be listed, please fully complete the application form found on this link.  (There is no charge for a basic listing, which consists of your company name and a link to the appropriate page of your website.)   [ http://bit.ly/2r32oNb ]
The Customer Success Training Registry  5/09/2018
CSLeadership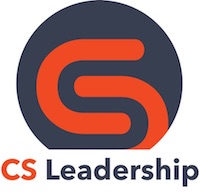 offers data-driven customer success management consulting to assist CEO's and Senior Executives to build and/or enhance their Customer Success capabilities.   Ensure you have a robust underlying infrastructure in place to meet strategic business objectives, resulting in the ability to scale in a quality, consistent and efficient manner.  A real-time, 360° view of your customers results in a capability to accurately manage successful customer retention and expansion initiatives.
Analysis & Planning:  *Readiness Analysis – Strategy, People, Process and Automation.  *Key KPIs, for churn & remediation plans.  *Customer Lifecycle definition, Health frameworks and technology evaluation
Action & Results:  *VP/Director CS mentoring & coaching, Interim executive Management.  *CSM workflow automation, Early warning systems, playbook definition. *Building, training and mentoring teams.
(CS Leadership is a member of The Customer Success Advisors program 2018.)

As one of the early pioneers of customer success, CSM Practice has developed a live tailored program to coach teams in developing Customer Success Management programs. Weaving together powerful live sessions and deliverables reviews, this program is ideal for customer facing teams who are looking to improve their existing customer success processes, create templates and better understand how best practices applies to their unique business. Our modular approach allows you to build a coaching program that best fits your vision. This program is provided on-line.  To learn more about our various coaching packages, coaching topics and deliverables, click here.
(CSM Practice is a member of The Customer Success Advisors program 2018.)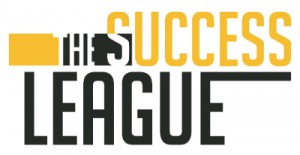 The Success League is a consulting firm that works with executives who want to unlock the retention and revenue a top performing customer success team will bring to their business.  We transform support into success by building the metrics, goals, processes and training that enable customer success teams to perform at their peak.
+  Planning & Metrics – be clear about what you want to build and measure.
+  Process Design – develop playbooks and tools to create an exceptional customer experience.
+  Training & Development – make sure your team knows how to build client relationships that drive retention and revenue.
(The Success League is a member of The Customer Success Advisors program 2018.)
Tri Tuns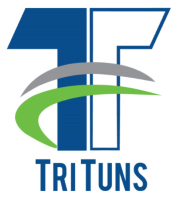 Consultants, experts in customer success and accelerated software adoption, have delivered superior consulting and training since 2006. We help you quickly develop your customer success (CS) program.  We offer:
+  Adopttec (Online Customer Success Training & Playbook): Adopttec is a customer success training and action playbook that provides your team the knowledge and time-saving tools and processes they need to help customers rapidly adopt your software.
+ Consulting: Let us help create your CS strategy, build playbooks, develop your program, and optimize your CS operations.
+ Training: Give your CS team, executives, and sales reps the CS skills they need.
(Tri Tuns LLC is a member of The Customer Success Advisors program 2018.)
See also: