Training for Customer Success Leaders and Managers
There are a growing number of companies who offer Customer Success training services for CS teams, leaders and customer-facing practitioners.  If you offer this type of training, and wish to be listed, please fully complete the application form found on this link.  (There is no charge for a basic listing, which consists of your company name and a link to the appropriate page of your website.)   [ https://bit.ly/CSResourceRegistryV4 ]
For a list of training courses and vendors, see: The Customer Success Training Catalogue
Recommended Reading:  The Customer Success Training and Certification Report 2021
The Customer Success Training Registry  5/19/2022
Glide Consulting delivers creative solutions to customer success challenges. We partner with our clients to bring clarity and definition to each area of Glide's 4 P's framework – People, Purpose, Process, and Platform. Glide was founded and is led by Nils Vinje, Customer Success industry veteran and recognized thought leader.
Consulting – Deliver predictability in customer renewals and expansions.
Leadership Coaching – Take your leadership to the next level with a tailored coaching program designed just for you by an industry expert and certified coach.
Training – Enable your team to build strategic relationships with your clients that are the key to your long-term success.
Growth Molecules is a consulting firm focused on developing customer-centric programs that transform businesses & individuals. Services include varios training courses, advising companies on customer growth, building customer success playbooks and journeys, and organizational design.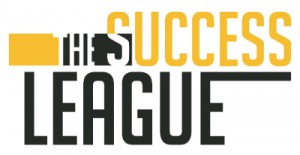 The Success League is a consulting firm that works with executives who want to unlock the retention and revenue a top performing customer success team will bring to their business.  We transform support into success by building the metrics, goals, processes and training that enable customer success teams to perform at their peak.
+  Planning & Metrics – be clear about what you want to build and measure.
+  Process Design – develop playbooks and tools to create an exceptional customer experience.
+  Training & Development – make sure your team knows how to build client relationships that drive retention and revenue.
---
.
.