To be listed:
There are a growing number of companies who offer Customer Success training services for CS teams, leaders and customer-facing practitioners.  If you offer this type of training, and wish to be listed, please download and fully complete the application form found on this link.  (There is no charge for a basic listing, which consists of your company name and a link to the appropriate page of your website.)   [ CSResourceRegistryV5 ]
The Customer Success Training Registry  3/17/2023
Glide Consulting delivers creative solutions to customer success challenges. We partner with our clients to bring clarity and definition to each area of Glide's 4 P's framework – People, Purpose, Process, and Platform. Glide was founded and is led by Nils Vinje, Customer Success industry veteran and recognized thought leader.
Consulting – Deliver predictability in customer renewals and expansions.
Leadership Coaching – Take your leadership to the next level with a tailored coaching program designed just for you by an industry expert and certified coach.
Training – Enable your team to build strategic relationships with your clients that are the key to your long-term success.
Growth Molecules™, a Customer Success Advisory firm, helps companies protect and grow revenue. We do that in three ways:  * We assess your current capabilities: People, Processes and Systems.  * We implement new solutions: Actionable Playbooks, Technology, and Training.  * We execute them: Fractional Customer Success Leadership, Success, Leadership and Support Training.
Growth Molecules™ is the ideal partner in revenue growth and customer success management. Our proven methodologies swiftly identify organizational needs, and strategically plan solutions to positively impact business outcomes. Our team of award-winning strategists are former customer success leaders who understand what it takes to increase revenue through customer success. Don't take it from us, take it from our customers through case studies and G2 Reviews to prove it.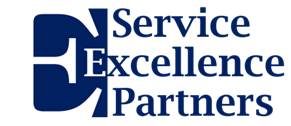 Service Excellence Partners specializes in advanced analytics, continuous improvement, and applying neuroscience to the customer experience.  We increase customer loyalty and expand installed base revenue for subscription-based companies (start-ups to multi billion-dollar global enterprises.) See us for:
Enterprise-wide change and improvement
Financial impact analysis
Customer journey design/redesign
Accurate Customer Health Scores
CSM Opportunity Identification skills training"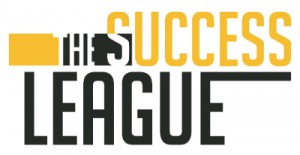 The Success League is a consulting firm that works with executives who want to unlock the retention and revenue a top performing customer success team will bring to their business.  We transform support into success by building the metrics, goals, processes and training that enable customer success teams to perform at their peak.
Planning & Metrics – be clear about what you want to build and measure.
Process Design – develop playbooks and tools to create an exceptional customer experience.
Training & Development – make sure your team knows how to build client relationships that drive retention and revenue.
---
---
.
.