About The Customer Success Library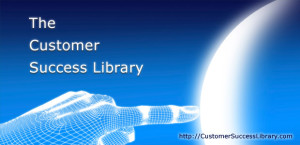 As more and more companies of all types and sizes are establishing Customer Success Management teams —by whatever name, and to whatever degree— the global demand for reliable information about what works, what doesn't and why is skyrocketing.  The Customer Success Library is about building a central place where answers, ideas and innovations can be effectively found and evaluated.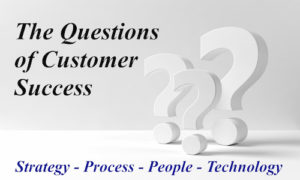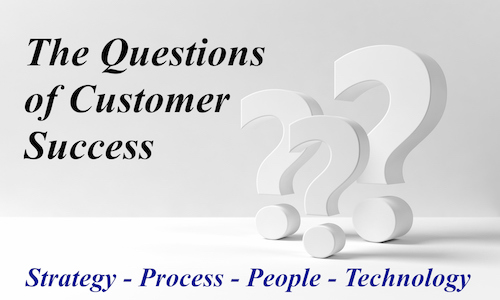 As the volume of content about our profession continues to grow, it will be increasingly impossible to any one person to read it all.  What you'll find here in the Library are materials and pointers that have been reviewed and found to be worthwhile.  Access to most of the general content is free, requiring only that you be a member of The Customer Success Association.
Each paper or article begins with an open page describing the content therein.  To read past that point, you'll need to be logged-in.
All over the internet, there are uncounted articles about the various aspects of Customer Success.  As each new CS technology vendor ramps up their content marketing teams, the deluge of contenders for "thought-leadership" quickly increases in volume.  Wading through the floods of papers, webinar invitations and blog posts to find the useful, actionable nuggets is an overwhelming task for busy CS executives with teams to run and profitability goals to accomplish.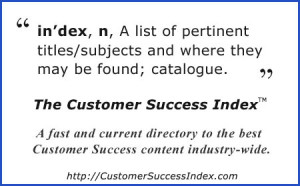 Recognizing the need for solid information and the difficulty of finding it, the Customer Success Association has created The Customer Success Index ™ as a resource for the community.  Curated by experts and organized by topic, the Index is a thorough listing of topics and links to specific articles.  No need to go searching yourself for sites and content, the Index can save many hours by zeroing in on the best available resources.
Access to The Customer Success Index is open to Executive Members of the Customer Success Association.
The Customer Success Library: Table of Contents