The companies listed below are offering Customer Success outsourcing services.  For a list of specific outsourcing services together with the names of the companies who provide them, please see The Customer Success Outsourcing Catalog page.  Companies marked with an asterisk are members of The Customer Success Advisors program.
A listing on this page does not in any way constitute an endorsement of any company by The Customer Success Association.
Updated:  1/21/2023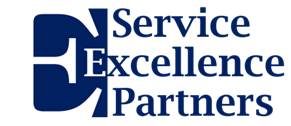 Service Excellence Partners specializes in advanced analytics, continuous improvement, and applying neuroscience to the customer experience.  We increase customer loyalty and expand installed base revenue for subscription-based companies (start-ups to multi billion-dollar global enterprises.)  See us for:
+ Enterprise-wide change and improvement
+ Financial impact analysis
+ Customer journey design/redesign
+ Accurate Customer Health Scores
+ CSM Opportunity Identification skills training"
.
.
To Be Listed:
If your company offers outsourced Customer Success services and you want to be listed on this page, please complete The Customer Success Outsourcing Registry application form.  There is no charge for a basic listing, which consists of your company name and a link to your website.