As a resource for the fast growing worldwide membership of the Customer Success Association, the Customer Success Technology Vendors List contains the names of all known/established providers of customer success software for CS professionals.  Each company name is also a link to their respective web sites.  While listing here does not constitute an endorsement of a vendor or their product by the CSA, this is the best place to begin your search for Customer Success tools.
In addition to the Vendors List, the CSA also provides a more detailed list of customer success software technologies and providers.  The Customer Success Technologies Map is a listing of the elements of the technology suite that every CS team should have, together with a list of the known vendors who offer products in each functional area.  To view the Map, please log in and follow the link here or below.  To register for a free membership in the Customer Success Association, please click here or use the Join the CSA link in the bottom menu.
The Customer Success Technology Vendors List
Updated: 2/16/2021

Akita is a full-featured Customer Success Management platform designed to help you nurture, retain, and grow your customer base. The platform connects with over 100 of the leading Software-as-a-Service tools–from ActiveCampaign to Zuora–providing your team with one unified view of your customer data. From there, you can create customer segments, score the health of your accounts, build repeatable business processes with "Playbooks" and track the progress of your customers through custom-defined lifecycle stages. You can also track the success of your team and keep the whole organization up-to-date with Slack notifications and a two-way CRM sync.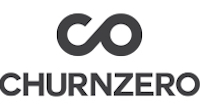 ChurnZero's real-time SaaS platform helps subscription businesses fight customer churn. Our platform is uniquely designed to integrate with CRM systems and tightly into an application or service. In doing so, ChurnZero (1) helps businesses understand how their customers use their product, (2) assesses their health and their likelihood to renew, and (3) gives the business the means to automate and personalize the customer experience through timely and relevant touchpoints, including right inside their application.  ChurnZero customers get instant ROI as their customer success managers are immediately more productive and better informed and their users get just-in-time service from the automated playbooks.
Flatfile's mission is to remove the barriers between humans and data. With AI-assisted data onboarding, we eliminate repetitive work and make B2B data transactions fast, intuitive, and error-free. For customer success teams, a great customer experience is all about building customer relationships. It's hard to do that if you're spending time wrangling and cleaning up data on behalf of your customers. With Flatfile, complex customer onboarding problems are a thing of the past. Intelligent data import for customer success is here.
Front
Freshsuccess  is Customer Success Management software that helps CSMs monitor customer health, proactively address risks, and streamline customer workflows and reporting.  Freshsuccess combines a powerful customer data platform with an intuitive user interface that's easy to use. CSMs gain more visibility into their accounts while alerts and health scoring identify potential churn, advocates, or expansion opportunities. Productivity features help Customer Success teams standardize customer journeys, automate touchpoints, and manage all of their customer-related tasks in one place.
Customer Success Solutions for Customer-Centered Enterprises. 
Totango
provides a complete and relevant customer context across all customers and empowers enterprises to execute on a customer-centered operating model at all stages of the customer journey. Our platform is built on industry best practices to streamline and accelerate customer success results. We enable your entire organization to proactively and intelligently engage with your customers to drive value, adoption, retention, expansion, and referrals. Leading customer-centric enterprises run on Totango, including SAP, Google, Dimension Data and Zoom.
.
---
To Be Listed
(To be included in the List, customer success software vendors are required to have specific pages on their company websites about the usage of their products by Customer Success groups.  There is no charge for a basic listing here.  For more information, please contact the Customer Success Association via the Contact CSA form here.  To add your company's name to the Registry, please complete the application form.)
---
* = Customer Success Association Partners