The ever-increasing numbers of new Customer Success teams being formed worldwide by companies of all types and sizes has created a skyrocketing demand for qualified professionals.
For a map of Customer Success position categories with the names of the recruiting firms that work to fill these roles, see: The Customer Success Recruiting Map.
Customer Success Position Postings
Any member of the Customer Success Association may post a job announcement in The Customer Success Forum on LinkedIn as a comment in the Jobs discussion thread for free. The discussion topic is renewed at the beginning of each new month, your job announcements will need to be re-posted as appropriate.  (Position announcements may also be posted as Jobs in general across LinkedIn and in The Customer Success Forum by contracting directly with LinkedIn.)  
Customer Success Search Firms – Updated on: 9/20/23
The following firms offer recruiting services to companies looking for qualified candidates for Customer Success roles: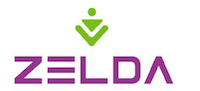 Zelda Recruiting
is a specialized recruiting firm that focuses exclusively on connecting highly skilled Customer Success professionals with top employers.
---
To Be listed
If you are a consultant, trainer, recruiter, or outsourcer offering services to the global customer success community, please fully complete the application form found on this link.  (There is no charge for a basic listing, which consists of your company name and a link to the appropriate page of your website.)