One of the major challenges confronting the rapidly emerging profession of Customer Success Management is that there are few standards to be found in the explosive growth of teams and titles across the worldwide customer success community.  Both job descriptions and applicants use the same terms to refer to what actually are very different roles and experiences.  Customer expectations of the services and value to be received often vary widely despite the seeming common language.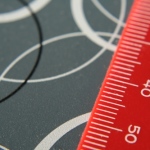 To begin to establish a foundation for companies, customer success executives & practitioners and customers to accurately talk about the role and value of Customer Success, the Customer Success Association has formed the Customer Success Standards Committee.  The work of the committee will use the resources of The Customer Success Forum on LinkedIn to encourage a conversation to define the key points.  What is the definition of Customer Success Management as a profession?  What are the basic capabilities that a CS Group/Team should have? How are the metrics applied to the performance of those groups to be defined?
The goal of the Initiative is to produce a clear set of Customer Success Standards and to make them freely available to the industry for use in designing, building and extending effective customer success management groups.  The published CS Standards document will include coverage of strategy, process, people and technology aspects of customer success management, and be maintained for free public access in the Customer Success Library.
The CSM Competency Standard, Basic Level
The first standard published by The Customer Success Association is the CSM Competency Standard, Basic Level.  It is a statement of the essential skills and knowledge that any Customer Success Manager should know, use, and be able to comfortably explain to any audience.  The standard is in the Customer Success Library, and is available to members of any level of the CSA.  Please be sure you are logged in, and then click here.
The Customer Success Standards Committee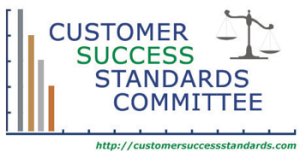 The founding members of the Customer Success Standards Committee bring a wide range of experience, expertise and vision to the project.  They include executive leaders of Customer Success teams, key community leaders, visionaries and practitioners who know what is involved in working directly with customers to increase profitability and in proving the contribution of CS teams to corporate senior management.
Individuals wishing to participate in the work of the Customer Success Standards Initiative may join the conversation in The Customer Success Forum on LinkedIn.  Customer success management technology vendors or other companies interested in supporting the Initiative and or the Committee should contact Mikael Blaisdell.
CSSC Founding Members
Mike Grafham, Chad Horenfeldt, Jamie McDonnell, Allison Metcalfe, Anthony Nygren, April Oman, Mark Pecoraro, Paul Reeves, Kathleen Rouse, Josh Santos.