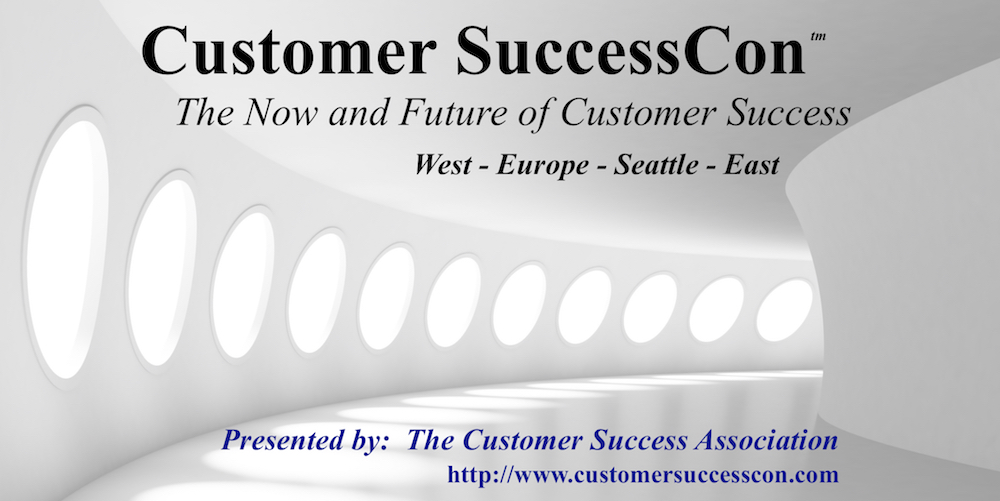 The fundamental reality of the Software as a Service business model is clear.  You either actively manage your customer relationships as strategic portfolio assets, or you cede control over them and your company's future to chance and/or the competition.   Customer Acquisition is only the very first step in what must be a long-term, scientifically engineered, and professionally directed strategy.
Throughout the worldwide SaaS sector, firms are establishing Customer Success Management groups at a dizzying pace.  Virtually all of them start as churnfighters, tactical reactions to the threat of churn.  But to move up in effectiveness, to become core components of the company's global game, Customer Success teams and their leaders have to go far beyond their reactive origins.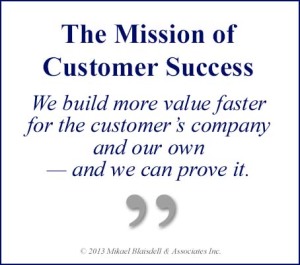 Led by Mikael Blaisdell, Executive Director of The Customer Success Association, Customer SuccessCon is a conversation about the current state of the profession, and the vision for its future. The conference speakers include some of the most experienced and visionary thought leaders in the Customer Success community.
The program begins with The State of The Profession, an overview of what is currently being done in terms of Strategy, Process, People and Technology by CSM groups worldwide, followed by discussion with a panel of senior CSM experts and general Q&A.  Breakout sessions are next, for Case Study presentations by various senior executives about the specifics of their own CSM programs and organizations.
The Future of Customer Success is the second plenary session, presenting a provocative look at what the profession could become in time.  Drawing upon the work to date of The Customer Success Standards Initiative, the session will conclude with another panel discussion and general Q&A.  Small breakout sessions will then offer examples of leading-edge Best Practices and practical guidance for achieving them.
Throughout the conference program and the Reception that follows, there will be opportunities for networking with other professionals facing similar challenges.  The initial sessions last for an afternoon.  The interactions and work of building the new role, however, will continue long after.
(Space is limited to ensure maximum interactivity and optimized networking.  The conference registration includes a 1-year Executive Membership in The Customer Success Association.)
Customer SuccessCon Agenda:
   Check-in / Registration

   The State of the Profession  

   Breakouts: Case Studies — 

   The Future of Customer Success

   

Breakouts:

 

Best Practices

—


   Reception & Expo
Registration:
CSC Europe:  London, UK (TBD: Week of April 17-20)
CSC East: Boston, MA – Thursday, August 17th, 2017
CSC Seattle, WA:  Monday, October 19th 2017
.

CSC West, Europe, Seattle, East
CSC West, Europe, Seattle, East

CSC Europe

.
Customer SuccessCon Partners