The Profession of Customer Success Management
The role of the Customer Success Manager has come a long way from its basic churnfighter and churn-preventer origins, and the evolutionary process is far from being over. While encouraging product adoption continues as a key activity, the CSM must now look further to meeting customer value objectives and identifying relationship expansion opportunities for their company. To meet the new expectations of customers and company, the CSM must persistently extend and sharpen their skills.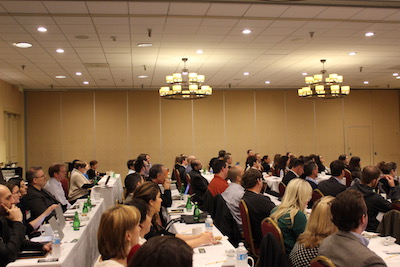 Designed for practitioner Customer Success Managers, Customer SuccessCamp events provide a mix of basic Customer Success professional knowledge and skills-based training. The sessions are led by veteran CS executives who specialize in training CSMs.
While the full content will vary somewhat from event to event in order to take full advantage of the leadership resources, the following key topics will be covered:
The Mission of Customer Success: Role, responsibilities, functions and realistic expectations for Customer Success in your organization.
What it takes to be a great Customer Success Manager: Skills and competencies that pave the way for maximum effectiveness.
The goal of every Customer SuccessCamp is to immediately improve how you work hands-on with customers to increase their and your success. The sessions last for a morning, but the professional development conversations will continue long afterward.
.
---
Customer SuccessCamp History
Seattle, WA; October 2018 – Leader: Kristen Hayer, The Success League
Boston, MA; April 2018 – Leader: Jason Whitehead, Tri Tuns LLC.
Berkeley, CA; November 2018 – Leader: Kristen Hayer, The Success League