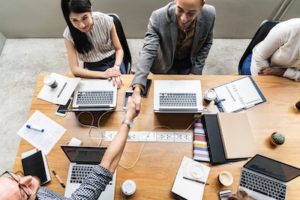 In today's world, the subscription model has changed everything. Customers now have the power to choose software vendors who will achieve their desired business outcomes, and to leave those who don't.  Let's face it, since the subscription model become predominant, it is much easier for customers to churn. When your solution fails to support critical business processes, your client would be less inclined to renew.  On the other hand, when your solution is aligned with accomplishing your client's business goals, your client is much more likely to renew. After all, it's all about proving a return on investment.
…maximizing value does not merely mean accomplishing a client's desired outcome successfully.  Instead, maximizing value stands for constantly and consistently providing ideas and opportunities to achieve additional outcomes as well.
It is of no surprise that most customer success managers fully understand the importance of discussing and capturing their client's business outcomes.  To do that, when a new deal is sold, the customer success manager will usually follow up with the account executive who managed the deal to find out why the client purchased the solution in the first place. Some of them will take the initiative to document those initial business outcomes too.  The CSM will then confirm those with the client and ensure those are aligned with the onboarding scope to ensure the first value delivered matches the client's business goal.
Most Customer Success Managers will provide an update on progress towards achieving these outcomes during quarterly business reviews.  Some might take it further and develop an annual success plan that is fully aligned with those desired outcomes after the implementation has been completed.  They then work tirelessly to make those the original reason their client purchased the solution is constantly being augmented through new feature adoption and expansion of adoption by other users.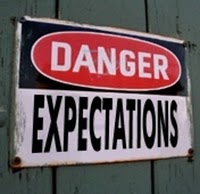 Unfortunately, despite all these efforts, there might still be a chance that as a customer success manager, you are not delivering full value to your clients.  Sometimes doing what clients want is simply not enough to truly deliver maximum value to your clients.  In other words, you are leaving potential value neglected and untapped.  Value your clients could otherwise benefit from.
Why does this happen?!  Well, the main reason is that clients don't know what they don't know.  In other words, there could be several business outcomes your solution could help your clients achieve.  However, you can be certain that most of your clients have no idea what those are.  They are mainly aware of any business outcomes they were sold on during the initial interaction with your account executive.
This can happen for several reasons. Firstly, your clients are busy and will likely not feel accountable for finding out whether your solution can solve additional business challenges. Secondly, any time your organization comes up with a new feature, there might be another business outcome you can help achieve.  A client might have initially purchased your solution to provide a better experience and improve efficiency for their 'new employee' onboarding process.  However, your solution might also be able to help streamline goal setting for existing employees, which is a completely different business process your business can support.  Unaware of this feature or its benefits, a client might not opt for this service, and will therefore never maximize value with you.  In fact, a competitor might snatch your client for this reason alone.  Worst, if your client perceives you as a solution that could achieve a solution for a single business outcome, your value may be downgraded to a 'commodity' and thereby be at a higher churn risk due to pricing.  Thereby, maximizing value does not merely mean accomplishing a clients desired outcome successfully.  Instead, maximizing value stands for constantly and consistently providing ideas and opportunities to achieve additional outcomes as well.  As such, it is imperative to design proper value playbooks that would allow you to easily open up the discussion with your executive stakeholder and demonstrate additional business outcomes they might be able to achieve.
To put this more clearly, for clients, business value is created by repeatedly achieving additional business outcomes, beyond the first value delivered.
To do so, your ongoing discussions with your customer should be managed with the intent to increase the perceived value.  Showcase various options for business outcomes other clients achieved which your client may find relevant.  Even if your client ends up not opting for any of your suggestions, you will still accomplish an important thing.  The perceived value of your solution has increased.
In addition, consider beginning your quarterly business reviews by sharing ideas for additional business outcomes then move on to identify current client priorities.  In a quarterly business review, your main goal is to help your clients understand how to maximize value with your solution in a manner that would help them achieved their most high priority challenges and goals.
For proven tactics to help you navigate through a strategic meeting with your client that would increase perceived value and place your client on the path of value maximization please download CSM Practice issued "6 Steps to Capturing Business Outcomes" Cheat Sheet.
The Verdict
By using a structured methodology to understand your customers more effectively and aligning the solutions offered by your company according to their business needs is the best way to capture the desired business outcomes.
Irit Eizips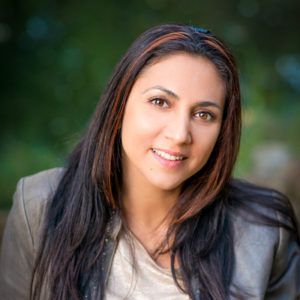 Irit Eizips is Customer Success thought leader, with over 20 years of experience helping a diverse list of clients, from startups to Fortune 100 enterprises, establish a proactive and scalable customer success practice.  Irit is frequently featured in podcasts, books, and industry events as a subject matter expert on customer success operations and strategy.  Irit is the CEO for CSM Practice, a Gainsight partner since 2014.  CSM Practice is a boutique consulting firm specializing in building customer success programs at scale through the use of automated playbooks and client data analytics. Connect with Irit Eizips on Twitter, LinkedIn, YouTube or sign up for her weekly Customer Success Newsletter.
CSM Practice specializes in the design and implementation of best of breed scalable customer success programs using an optimal combination of strategy, playbooks, and technology. CSM Practice is the first to develop accelerated methodologies for customer success programs and is continuously producing thought leadership content for the Customer Success community. The company was founded in 2014 and is headquartered in Sunnyvale, California. Learn more at www.csmpractice.com.  Additional information can be found at www.csmpractice.com or connect with CSM Practice on Twitter, LinkedIn, and Facebook.