White Paper: The Case for Customer Retention Technology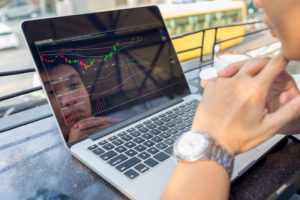 There is a dark and growing shadow in the Cloud, and an ever-growing number of SaaS senior management and investor teams are increasingly becoming aware of it. It is no longer enough just to build a 'killer app' and to energetically acquire a base of customers to use it. The subscription sales cycle has no end-point. To be sustainably profitable, and to reach the maximum growth rate and company valuation as a SaaS company over the long term, you must keep those customer relationships going for as long as possible – and to extend them all to their optimum level. With the inherently fast pace of the technology industry, customer retention has always been a substantial challenge for vendors even in the best of circumstances. What makes it even more difficult in today's market is that competition from other SaaS firms is accelerating quickly and the barriers to churn are falling fast. The traditional market strategies and approaches to acquiring and keeping customers are no longer viable. The threat of losing accounts and their income streams has become a core issue.
The most common initial reaction across the SaaS/Cloud sector is to respond to the challenge piecemeal by throwing bodies at it. The inherent problem with this approach is that it is not scalable. In order to truly deal with the increasing threat of churn, SaaS senior management teams will need to fully understand the source of the problem, develop appropriate strategies and tactics to address it and to properly design, deploy and equip their organizations for effective action.
The key factor of success in this endeavor will be the acquisition and use of technologies specifically designed and built for the needs of customer retention and revenue expansion.
The paper, written by Mikael Blaisdell,  is available for free in either of two formats: PDF and ePub to logged-in members of The Customer Success Association.
To Read/Download the PDF or ePub version, please login and they will appear below
Table of Contents
The Sources of Churn
The Strategic Step
The Case for Customer Retention Technology
Technology and the Development of a Customer Retention Group
Moving Beyond Churnfighting
The Question of Value
Follow the Money
Closing the Automation Gap
The Foundation for Success
Sponsors