Everyone talks about being data-driven but the reality is that few companies have a strong hold of what matters when renewing and expanding their customer relationships. Often companies rush to implement systems without establishing a process to capture customer data in the first place. The result? A customer success platform and/or CRM with either poor data and reporting or lack of use altogether. Not to mention frustrated customer success managers, customers who don't feel they are getting what they paid for, and leaders who don't understand why their customers aren't renewing.
How do you Measure Customer Success?
What data?  How will you use it?  The Software As A Service model has some inherent basic metrics that must be the foundation for measuring the effectiveness of the Customer Success group.
What does it cost your company to acquire a customer in the first place?  CAC (Customer Acquisition Cost) is a necessary beginning for determining the next vital metric: CLV (Customer Lifetime Value).  But before CLV can be reliably determined, we have to look at the money metrics.
These include Net Revenue Retention (NRR), Churn (customers leaving or downgrading their spend), and Expansion (Upgrades, Cross-sells, etc.)  Taken together, NRR, Churn and Expansion provide a snapshot of what your company would look like over time if no new customers were acquired.
The Next Step
How do the activities of the Customer Success group affect the above basic data points?  Customer Success groups do a lot of things, but can you tie them directly back to the above?  That's the question your CEO and the Board want to have answered.
As a beginning, Emilia D'Anzica of Growth Molecules has provided a downloadable spreadsheet that may be used to input your company's data for the key financial metrics listed above.  (You must be logged in as at least an Associate/Free member of the Customer Success Association in order to download the spreadsheet from the Library.  If you can't see the download link at the bottom of the page, log in and then return to this page.)
Emilia D'Anzica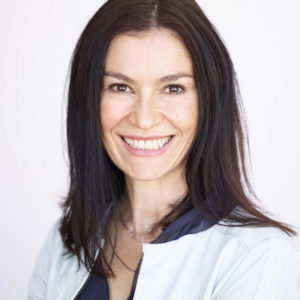 Emilia D'Anzica, MBA, PMP, has served thousands of customers over the past 20 years, across the customer journey in nearly every function from a Support Manager to an Onboarding Director and Chief Customer Officer. She is an inspirational builder of customer success teams from scratch, customizing professional services packages, creating inclusive company cultures, and putting effective operations and processes in place. She understands how customer experience is critical to any business seeking viral customer advocacy. Today, Emilia is a customer success consultant and founder of Growth Molecules.