The Challenges of Beginning a Customer Success Program
How do companies like yours charter their Customer Success teams?  What is the best relationship between the group and your Sales, Marketing, Onboarding/Professional Services, Development, Training and Support departments?  What technologies are going to be needed in order for the Customer Success team to accomplish its mission?  What should the staffing model for the team look like as it scales to meet the pressure of increasing new customers?  What metrics are typically used to measure performance?  All of these question can be, and have been, answered by trial and error over the first few years of a new Customer Success program's life.  But it doesn't have to be that way. Instead of reinventing or spinning wheels, your company can accelerate smoothly towards increased effectiveness and profitability.  Start the search for answers with a Customer Success Briefing.
The Process of a Customer Success Briefing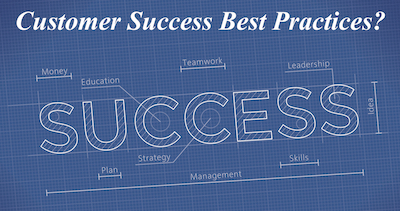 Before the session, we look at your company and its products and income channels, both current and projected.  We then review our extensive research database to identify similar companies and the appropriate aspects of their customer success programs.
We begin the presentation with an overview of the general state of the profession worldwide and the strategy, process, people and technologies used by comparable companies.  The focus is on what is being done and why those choices were made.  We identify options and the results experienced by those who took such paths.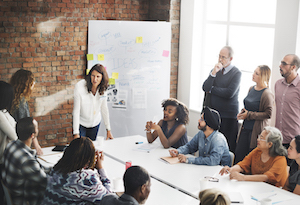 The second part of the presentation is highly interactive.  Working through the structure of a customized battery of questions, the goal is to make sure that all members of your senior management team fully understand the range of requirements and options that are involved in designing an effective customer success strategy and group.
While it would be impossible to completely answer all of the points in that very comprehensive bank of questions in one day, we do review priorities and establish the beginnings of a project plan.  Follow-up conversations by video-conferencing, phone and e-mail are available as needed.
Outcomes
"I really enjoyed your session. I've already seen some sparks ignited in our organization regarding how we think about the role of a CSM. Some of the concepts you presented immediately started to show up in slide presentations – which is a sure sign in this company that you've been heard!"
______________________________________________________________________________________
"Our company was getting ready to launch its first SaaS product and there was concern within the global distributor community that we were not ready for the SaaS business model. The group representing the distributors wanted to accelerate their learning and hear how other comparable companies were planning their approach to Customer Success.

Mikael Blaisdell was engaged to present and facilitate at the meeting. The reason for his selection was his knowledge and exposure to the diverse implementation of Customer Success – e.g. different industries; small, medium and large organizations; different stages of adoption; and (as an international group) how Customer Success is being implemented globally.

Mikael spoke informatively and insightfully about the key components of Customer Success – the Strategy, Structure, Process, People and Technology. Throughout the follow up, Mikael kept the conversation flowing and dealt with any skepticism with real life examples. This was critical to our learning as we needed to be assured that Customer Success was something that we needed to address.

After the meeting, several of the senior executives expressed their sincere gratitude to Mikael for accelerating their learning of Customer Success. Several months later, the UK, The Nederlands and Spain began implementing their first iteration of Customer Success. It can be said with a high degree of confidence that Mikael's contribution played a significant part in the successful adoption of Customer Success within our global community."
______________________________________________________________________________________
To learn more about what a Customer Success Briefing could do for your company, please contact us.