By Emilia D'Anzica
We all know how daunting it can be to build any program from scratch, but what do you do when management asks to you rebuild the current foundation of your customer success team? Clearly, the company isn't hitting the metrics they laid out as critical. Something is broken. But before you jump into action, here are five key ideas to consider before embarking on what can be an incredibly rewarding and always challenging experience.
1. Why?
If the need is to redesign your customer success programs, ask yourself why did the company get to this point? Did the company not hit their renewal and expansion goals? If so, are the executives telling you it is a customer success problem? Why do they characterize it so? What does that tell you about how they perceive the role and functions of the Customer Success team?
Can you go deeper and see if there are product related challenges that are impacting the customer experience? What about Sales? Is the sales team selling what your team is in turn delivering? Maybe it is a cross-functional alignment issue. You will be surprised with what you uncover by reviewing all the challenges. Create a list of questions around the metrics that aren't being a achieved and the possible reasons why. Customer surveys can help you uncover what is working and what isn't. You can use something as simple as a Google Sheet to track what you uncover when you ask the "why" questions.
Don't make it a blame game but rather, an 'uncovering' opportunity to ensure you are identifying what isn't working and what needs to be considered as you rebuild your customer success strategy.
2. Executive Support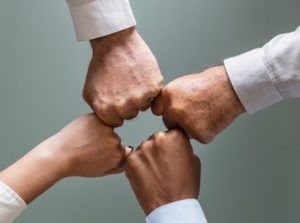 Building a new foundation for any organization is not an initiative one person can do alone. It starts at the top with your management support and understanding of why one is seeking to take a closer look at what isn't working and refine it to reflect the customer's desired outcomes (return-on-investment). If you put a compelling story together and explain what you need from the executives, the other teams, the timeline for this rebuild, and the budgeting requirements you are setting yourself up the beginning of a fruitful dialogue that will lead to key decisions. You may want to have more than one option to present to the company. You can consider an accelerated program with a smaller budget and a program that may take longer to build and be more expensive, but the outcomes may be bigger and/or more scalable. Regardless of which plan you are building, include some room in your timeline to test your ideas. The last thing you want to do is invest a significant amount of time in a new onboarding program, for example, without taking a few customers through it.
3. Customer Voice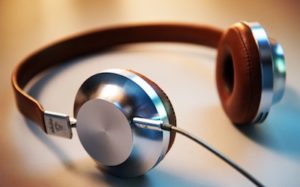 If your customer feedback isn't part of your new foundation, you are risking your success. I often work with companies who have built programs based on metrics and company goals but they haven't called, visited or surveyed their customers. Make sure you ask a wide variety of questions from the sales to the product to the service experience. When you receive your feedback, follow-up on the detractors —  they are the customers who will push your product to the next level. Compile your data from your findings and include it in your plan as you seek executive support and approval. Just like the customer voice, your discovery phase must include your team's feedback- as you seek to build and refine a new approach to customer success.
4. Team Engagement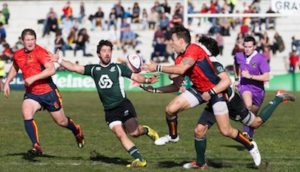 Successful leaders don't create programs alone. Their team is part of planning and execution strategy. I like Kim Malone Scott's approach from her book, Radical Candor, Be a Kick-Ass Boss Without Losing Your Humanity, to building great teams and companies, "Listen, Clarify, Debate, and Decide." This collaborative approach when you are rebuilding your customer success foundation will be highly useful. Colleagues will be more willing to share their ideas and solutions to the challenges at hand. Your team is at the forefront of customer success, delivering value daily. Their voices need to be heard during the rebuild, and you need their buy-in when you roll-out a new foundation. Change Management is much easier when you are constantly communicating the proposed projects, changes, and answering the 'why' – in other words, there aren't any surprises or fear as part of the process.
5. Technology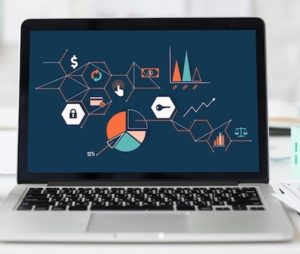 If you aren't leveraging technology to scale your customer success programs, you may want to include budget for this powerful asset. As one of the CEOs I reported to said, "we can't keep throwing bodies at problems." Harsh, right? Yes, but that is what venture capitalists and founders are thinking so let this sink in and keep this in mind as you rebuild your foundation. Technology to simplify the user experience, like digital adoption platforms (think real-time contextual guidance), can be incredibly powerful. Customer success team platforms can also help your team proactively support your customers. Another important factor, customer advocacy and community platforms are incredible powerful for bringing customer voices together, gathering referrals, references, and deflecting customer support inquiries. As for support, chatbots, and artificial intelligence, they are all worth investing time in as you revamp your customer success strategy. These are just a few ideas to get you started when it comes to how technology can enable your company to move forward.
Planning and Resources
According to the Project Management Institute, 80% of project success is in the planning while 20% is in the execution. If you can invest in a planning framework that examines the 'why,' gets executive and team support each step-of-the-way, makes the customer needs central, and includes technology to scale, you will be setting your customer, your team, and yourself up for success.
If you are ready to grow, the Customer Success Association is here to support you. Pose a question in The Customer Success Forum on LinkedIn, consider upgrading your CSA membership to fully access the content of the Customer Success Library, and consider retaining a professional consultant to aid you as you refine your programs.
Emilia D'Anzica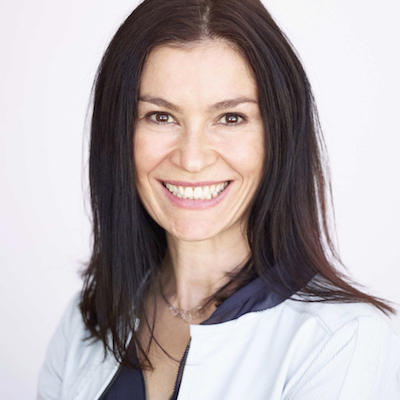 Emilia D'Anzica, MBA, PMP is the founder and CEO of Growth Molecules, a consulting firm focused on developing customer-centric programs that transform businesses & individuals. Services include advising companies on customer growth, building customer success playbooks and journeys, and organizational design.  She is an executive coach, a frequent writer, and educator on scaling saas teams and growing customer accounts. Emilia holds an MBA from St. Mary's College of California, and is based in the Bay Area.